The MSA Lone Star Council is a coalition of collegiate MSAs across Texas whose primary purpose is to unify MSAs for the sake of Allah. LSC serves as a forum for efficient and effective interaction between the various MSAs in Texas. We focus on facilitating networking and board development, and operate with the understanding that through cooperation, we can achieve much more than we can individually.
LSC hosts a variety of events across Texas including regional events — like poetry slams and speaker tours — as well as statewide events — like the MSA Organizational Summit (MOS) and Showdown.
Looking for an MSA to join? Need some financial assistance this semester? Or just want to get involved? Come check out all the resources we offer!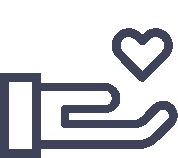 "Who is it that would loan Allah a goodly loan so He may multiply it for him many times over? And it is Allah who withholds and grants abundance, and to Him you will be returned."